Young Alumni Brunch - SOLD OUT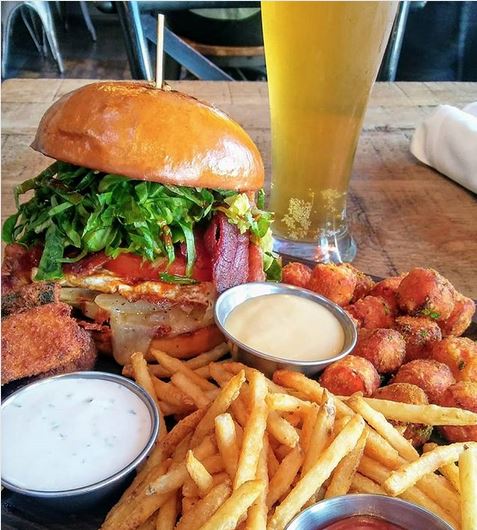 Celebrate the early days of summer in Hermosa Beach with all your favorite Big Red brunchers. If Beautiful Bacon or Sweet Potato Bombs don't get you excited, check out the rest of the menu here: https://www.eatrockefeller.com/menus. This is an open event - partners and friends are welcome! This event is for alumni who graduated between 2008 and 2018.

Date: Saturday, June 16, 2018
Time: 12:00pm
Location: Rockefeller HERMOSA BEACH, 418-422 Pier Ave., Hermosa Beach, CA 90254 - note venue change
Parking: Street parking, but we recommend Ubering/Lifting if consuming alcohol
Cost: pay for your own food/drink on the day (about $15-$30)
RSVP: Limited space, RSVP as soon as possible by clicking link below.
More Info: karenwolcott3@gmail.com or danieljaredgoldstein@gmail.com
Rockefeller offers $15 bottomless mimosas for 90 minutes (with purchase of a meal) so be sure to arrive on time to take advantage of this offer! Flavors include: guava, peach, watermelon and orange juice. The 90 minutes start when the first round of mimosas are poured for the group.
This event is sold out. Please join the waiting list by emailing Nancy Mills at NLM5@cornell.edu.