"Members Only" Play + Special Q&A with the Cornell Playwright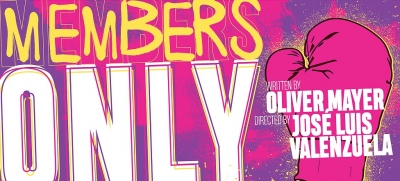 Explore an afternoon of arts and culture with fellow Cornellian and playwright, Oliver Mayer '86, as he stages the world-premiere of his play Members Only, the long-awaited sequel to the ground breaking play, Blade to the Heat. In Members Only, 20 years have passed. It is 1982 in New York City: the golden age of boxing, the dying gasp of disco, and the flowering of identity politics. Pedro Quinn is well past 40 and still fighting, not only for championships, but for the right to be himself, on his own terms. He even has a protégé , a young female boxer who reminds him of his own youthful fights in and out of the ring.
But when a detached retina threatens to end the only life he knows, and when old frenemies Vinal and Sarita want to make a movie about the champion he killed in the ring 20 years ago, Quinn can no longer hide from the ghosts of his past. Nor can he protect those he loves from the specter of hatred, much less the oncoming onslaught of what will soon be named the AIDS virus. He can hide in plain sight no more, and his biggest fight is yet to come.
Members Only is a play about an America of color forging racial and sexual identities to the pulsating beat of Willie Colon and Blondie, on the cusp of discovery, at the edge of a plague. Immediately following the performance, playwright and fellow Cornellian, Oliver Mayer will come on stage for a 20-minute post-play discussion to answer questions about the play and discuss its larger themes. Play runtime, including Q&A: 2 hours.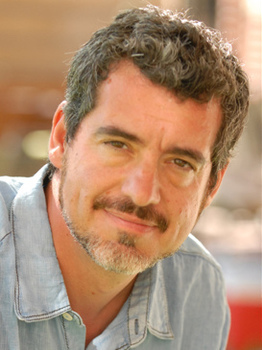 Here are some interviews with Mayer, who is featured today (Oct. 23) on the front page of today's Calendar section of the LA Times:
http://www.latimes.com/entertainment/arts/la-et-cm-oliver-mayer-playwright-members-only-20181022-story.html ​
https://www.thefandomentals.com/creator-corner-oliver-mayer/
http://www.losangelesblade.com/2018/10/18/oliver-mayer-returns-to-the-ring-with-members-only/
More about the playwright: Oliver Mayer is associate dean of strategic initiatives and an associate professor of dramatic writing with tenure at the USC School of Dramatic Arts. He is the author of more than 30 plays, including Yerma in the Desert, which opened last November at the Greenway Court Theatre, and Members Only, the sequel to his ground-breaking play Blade to the Heat, receiving its world premiere at LATC in October 2018.
Date: Sunday, October 28, 2018
Time: 2:30pm, play starts promptly at 3PM (please allot time for parking and seating)
Location: The Los Angeles Theatre Center, 514 South Spring Street, Los Angeles, CA 90013
Parking: $5 Parking Validation for The LATC Attendees at box office and valid for the Joe's Parking 530 Spring Street. Please bring stub to the theatre. There are also plenty of meters & additional parking lots nearby to theater.
Cost: General Admission $48 each; Premium Seating $60; Student/Seniors $24 each – BUY YOUR TICKETS DIRECTLY FROM THE BOX OFFICE. https://web.ovationtix.com/trs/pe.c/10321811
RSVP: Please inform Nancy Mills after purchasing your ticket(s), so that we know you are attending. NLM5@cornell.edu
More info: Cornell Club Arts & Culture Programming Chair: Carmelita Bouie, cmb447@cornell.edu 310-339-3363