Earth Day Event: Help Clean the L.A. River!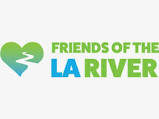 A special CCLA volunteer event!
For Earth Day (April 20, 2019), we have made a team to help clean the LA River. Please feel free to invite family and friends, and all are welcome. Also children are permitted to participate with adult supervision. For more details, please visit:
https://folar.rallybound.org/lewismacadamsriverfrontpark/Static/faq
We also may be having a no-host lunch after if there is sufficient interest.
If you are unable to participate, but would still like to help, you can also donate to our team at:
https://folar.rallybound.org/lewismacadamsriverfrontpark/Donate
Date: Saturday, April 20 2019
Time: 9:00 am to 12:00 pm
Location: LEWIS MACADAMS RIVERFRONT PARK, 2944 Gleneden St., Los Angeles, CA 90039
Parking: There is a free parking lot, but carpooling would be appreciated.
Directions:
Bike: Easily accessed from the LA River Greenway and Bike Path.
Transit: Take Metro line 603 and get off at Ripple St. Enter the River at the Great Heron Gate, and walk downstream past the 2 Fwy.
Driving: Exit the 5 Fwy at Stadium Way/Riverside Dr. Go northeast on Riverside Dr. Turn right on Newell St, then left on Ripple St. Turn right on Gleneden and proceed to the end of the street.
Cost: Free and you will likely get a t-shirt for participating
RSVP: Even though you let us know you will be attending, in order to participate you must register for the event at the following website:
https://folar.rallybound.org/lewismacadamsriverfrontpark/Account/Register
The first page will ask for your information. On the next page, it will ask you to "Choose a registration option" Choose "Join a Team"
and in the search box search for Cornell Club of Los Angeles. It should be the only option to appear once you put in Cornell. There you will be asked what t-shirt size you would like and to agree to waiver.
Please click the link below so we know you plan to attend!