A Night of Bondage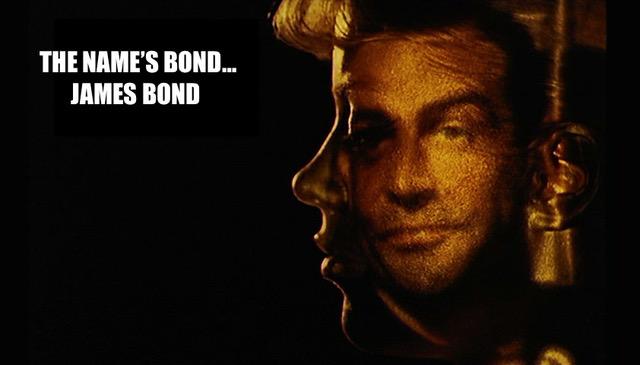 Date: Saturday, Nov. 16, 2019, 5 pm
Hosts: Karin and Neil Chafetz, '66
Location: Rancho Palos Verdes
Donation: $150 per person (includes live entertainment and catered food)
Limit: 18 guests
007: You are to arrive in your Aston Martin DB5 at Casino Cornell at Vesper to be armed by Q with your VESPER martini (shaken not stirred). There you will be exposed to the siren sounds of Miatta Lebille (Lambert)'08, Alex Lambert, and Francesca Decker '06. They will croon favorite Bond and spy tunes for your ears only followed by a Bond-worthy feast paired with exclusive wines. When it comes to musical Cornell fund raising events, nobody does it better than your modest hosts Karin and Neil Chafetz (66). Bond casino or your favorite Bond villain attire encouraged. Don't miss this event as you only live twice (at the most).
Karin has a master's in piano performance from the San Francisco Conservatory of Music. She owns and manages her own company, Oracle Imaging Services Inc., in San Pedro, providing medical administrative support. Neil is Medical Director of Oracle, which is internationally known for its expertise in orthopedic musculoskeletal imaging. Miatta Lebile sings in all styles, acts in all genres, and appears in all media. She claims, despite her beauty, she has the "ability to contort her face in incredibly unattractive fashions." Alex Lambert, getting his PHD in Chemistry and married to Miatta, is back to serenade us. Second time Cornell performer, Francesca Decker, a talented singer and actress, family practice doctor and friend of Miatta, will warble a few tunes as well.
MORE ABOUT THE CCLA SCHOLARSHIP DINNER PROGRAM
How can you simultaneously have a wonderful meal, meet new Cornellians and help provide much-needed scholarships for deserving Los Angeles Cornell students? The Club's annual series of Scholarship Dinners & Events offers you a chance to have a great time while benefiting CCLA's Scholarship Endowment.
Over the past 25 years, scholarship dinners have been CCLA's principal means of building our Scholarship Endowment. Our donations from this fund to help Los Angeles-area Cornell students over the years have totaled over $300,000, all thanks to our dedicated alumni who attend these events. The University uses our annual donation to supplement the financial aid needs of about a dozen students from L.A.
Note that 100 percent of all donations are going to the Endowment and your tax adviser can explain how your contribution may be deductible.