Fancy Cocktails and Tapas of the World -

Postponed - this is a backyard event and has been postponed due to weather uncertainty
.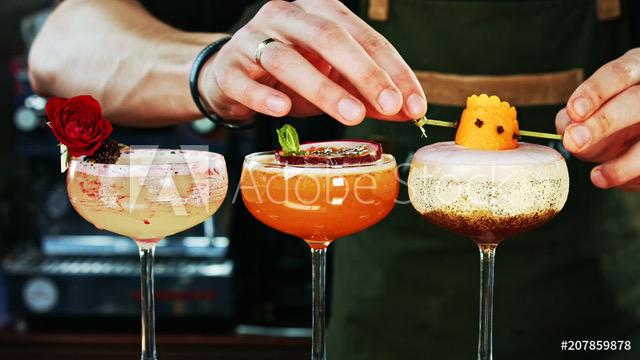 Hosts: Geoff and Gaye Tomlinson JGSM '05 + Komal and Puneet Kapoor JGSM '05
Date: postponed
Time: 5:00 pm-9:00 pm
Location: Manhattan Beach
Price: $125
Couples: $225
Maximum: 20 people
Join our trained bartenders Geoff and Gaye Tomlinson (JGSM '05) at Komal and Puneet Kapoor's (JGSM '05) beautiful house to enjoy signature cocktails and more than 20 types of 'tapas' and desserts of the world. Tapa in Spanish cuisine refers to small bites. Our four hosts, with their Indian, Turkish and American heritage, will offer an unmatched selection. Cocktails will be based on Champagne (think Bellini, French 75), rum (think mojitos) and vodka (think Cosmopolitan). Tapas will include samosas, a variety of Turkish mezes and gourmet finger foods such as cucumber - roast beef bites and baked brie with fruit compote. With a Turkish host in the house, baklavas are sure to be on the dessert menu.
Treat your taste buds with a feast while supporting the CCLA's Scholarship Endowment Fund and catching up with your fellow Cornellians!
MORE ABOUT THE CCLA SCHOLARSHIP DINNER PROGRAM
How can you simultaneously have a wonderful meal, meet new Cornellians and help provide much-needed scholarships for deserving Los Angeles Cornell students? The Club's annual series of Scholarship Dinners & Events offers you a chance to have a great time while benefiting CCLA's Scholarship Endowment.
Over the past 25 years, scholarship dinners have been CCLA's principal means of building our Scholarship Endowment. Our donations from this fund to help Los Angeles-area Cornell students over the years have totaled over $300,000, all thanks to our dedicated alumni who attend these events. The University uses our annual donation to supplement the financial aid needs of about a dozen students from L.A.
Note that 100 percent of all donations are going to the Endowment and your tax adviser can explain how your contribution may be deductible.