Happy Hour in Pasadena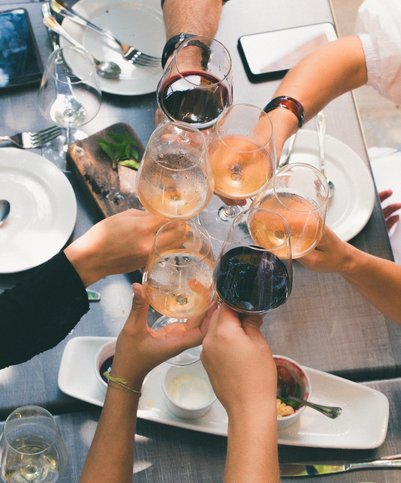 Join us for a Happy Hour in Pasadena! We will meet up at Bodega Wine Bar in the Paseo Colorado mall. Bodega is a casual place with fabulous food, wine, beer and soft drinks. At the center of the Pasadena neighborhood, let's mix it up! This event is for all graduation years. Friends and significant others are welcome.
Date: Thursday, November 14, 2019
Time: 6:00 PM – 9:00 PM
Location: Bodega Wine Bar, 300 E Colorado Blvd, Ste 208, Pasadena, CA 91101
Parking: We strongly recommend taking an Uber/Lyft/cab if you plan to drink alcohol. For those who are not drinking, parking is free for 90 minutes in the Paseo with validation. Street parking is also available.
Cost: The event is free, but attendees will pay for their own food and drink. Bodega's happy hour menu runs from 5-7 pm, so arrive on time to take advantage.
RSVP: Limited space reserved, please RSVP as soon as possible.
More Info: please visit https://bodegawinebar.com/pasadena/ or Eddie Wang at zw325@cornell.edu