"The Price is Right" Game Show Taping
Please RSVP by 5 pm Sunday, January 11!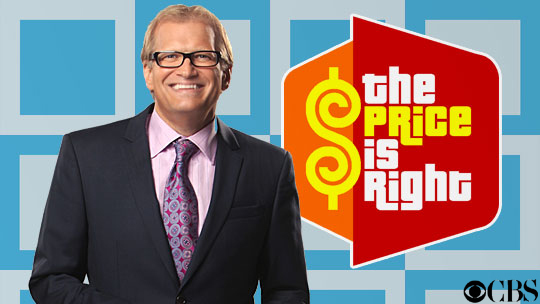 Now's your chance to be a part of the longest-running and most-beloved game show on television! This is a great scholarship fundraising opportunity for CCLA. Who knows, maybe you'll be selected to COME ON DOWN! RSVP ASAP!
Date: Monday, January 13, 2020
Time: 9:00am - 2:00pm
Location: CBS Television City-Fairfax Gate, 7800 Beverly Blvd., Hollywood, CA 90036
Parking: No parking at CBS. Park at The Grove or find street parking or use Lyft/Uber.
Cost: Free. (The game show will make a donation to our scholarship fund for every attendee so please attend!)
RSVP: click below to reserve your spot(s)
More info: Bring a bagged lunch or snack to eat outside during the studio-break. No open-toed shoes/flip flops, platforms or high heels. Don't wear white shirts. Jeans are fine. Bring a sweater or jacket as the studio is cool. Cell phones and cameras are not allowed in the studio during taping. Bring ID for admission.
Contact: Kim Bixler at kimbixler@earthlink.net 310-560-0444