Annual Spring Hike near the Sierra Club meeting area in Griffith Park - Postponed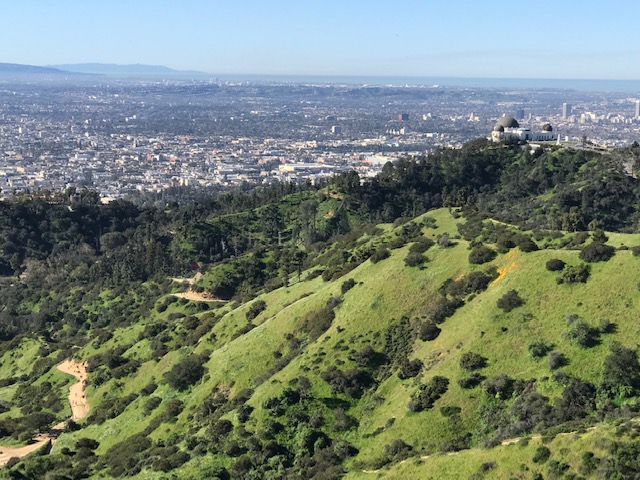 In response to the growing public health issue associated with the coronavirus (COVID-19) outbreak and out of an abundance of caution for the well-being of our guests, the CCLA Annual Spring Hike scheduled for Sunday March 15, 2020 has been postponed. We will share more information about rescheduled dates as soon as we are able to. We regret any inconvenience this change of plans may cause.
Please continue to check CCLA's website, we will strive to create programming that will be both interesting and can be attended remotely (i.e. webnairs) during this (hopefully limited) lull in congregational programming.
We take the health and safety of our CCLA family very seriously, and we appreciate your understanding. We encourage you to visit Cornell's coronavirus website for more information as it becomes available.
Celebrate the week after the start of daylight savings time with a hike in Griffith Park. Get a great Cornell group aerobic workout while enjoying the awakening of spring blooms all around.
We'll start from Parking Lot 1
(the Sierra Club meets close by for night hikes Tues. and Th., 7-9pm.)
,
just above the Merry-Go-Round (100 yards from the Ranger Station) in the middle of Griffith Park. Up the Bill Eckert Trail to Mt. Hollywood (not to be confused with the Hollywood Sign), which overlooks the Observatory, then down Hogback Trail to 5-Points and down Fern Canyon Nature Trail back to Parking Lot 1. Spectacular
views on most of the hike.
Top-of-the-world, 360-degree views on Mt. Hollywood from
the Valley to Malibu, downtown L.A., Catalina Island (on a clear day), Long Beach, Pasadena, Glendale, Burbank….For beginners, this hike has a difficulty level of 6 on a scale from one to 10 owing to the somewhat steep grade of Hogback Trail. And for experienced hikers, the difficulty level is a 4. (Photos by Jeff Hyman)
To see the path of our hike online:
http://griffithobservatory.org/about/pdf/Griffith_Park_Map.pdf
Bring at least (2) 17-oz bottles of water, a hat, a good sun block and footwear that gives good traction to prevent slipping and sliding on any sandy sections. You'll be required to sign a waiver form before the hike starts.
Date: Sunday, March 15, 2020 - Postponed
Time: 8:00 am arrival; we'll leave at 8:15, down by around 10:30. We start early: 1) to beat the heat and 2) to be down in time to enjoy the rest of the day.
Location: Meet at Parking Lot 1 right above the Merry-Go-Round in the middle of Griffith Park
Parking: Free, easy parking in Parking Lot 1 or 2
Directions: Click on the Griffith Park Map site above. Or Google the Griffith Park Merry-Go-Round or the Ranger Station. If you think you're going to get lost, leave 15 minutes early. Jeff Hyman will have his cell phone on alert.
Cost: Free
RSVP: Click below to register