Classic Films to Watch During the Pandemic
Cornellian Vivian Rosenberg, who teaches film at Santa Monica College, presents some of her favorite old films to entertain you while isolating at home!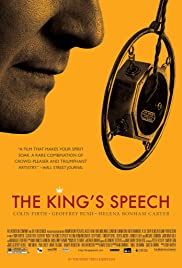 Hello Fellow Cornellians,
Is the shutdown boring, anxious-making, tiring with all that 24-hour enforced company or keeping your spirits up enough to think – hey, let's watch a good movie? I love movies – good ones from Galaxy Quest to The Seventh Seal. I'm a Cornellian, a Film Instructor at Santa Monica College (and long before that I was the civilian movie lover I still am!)
In no particular order - Here's a random list of titles you might find worth an hour and a half or so of your time. To find a particular title do a google search and see if it's available on one of the streaming services you use or on demand. Don't hesitate to let me know wha'cha think of the films if you feel like. And…in these shutdown times let's all hang in there. ...Viv
- - - - - - - - - - -
LAURA 1944
Director: Otto Preminger
w/Gene Tierney, Clifton Webb, Dana Andrews, Vincent Price
1940s murder mystery set among Manhattan's smart set. "Whoever heard of the detective investigating the case falling in love with the corpse?" A stylish whodunit laced with romantic obsession enhanced by the haunting musical theme by David Raksin.
If you liked this film, try Leave Her to Heaven
THE KING'S SPEECH 2010
Director: Tom Hooper
Screenplay: David Seidler (Cornell)
w/Colin Firth, Geoffrey Rush, Helena Bonham Carter
The unexpected King of England, the Australian speech therapist and the oncoming world war.
Desperation, friendship and the beginning of ultimate triumph.
An overall excellent production beautifully written by Cornell's David Seidler.
THE GREAT ESCAPE 1963
Director: John Sturges
w/ before they became really well-known: Steve McQueen James Garner, James Coburn, David McCallum, Richard Attenborough
As I sat hunkered down in my living room, this one came to me in a flash. A movie to watch during this pandemic lockdown? THE GREAT ESCAPE of course! The details of the escape are portrayed just as they happened.
Based on a true story of Allied POWs who want out of a German POW camp.
A blockbuster action movie where the actors are the story – not the special effects.
You may also recognize some activities the men engage in to distract their German keepers.
Some of these activities distract us now as we wait out each day 'til normal comes.
A terrific score by Elmer Bernstein. Enjoy!
PS – If I recall correctly, during Cornell finals week the university ran this movie continuously so there was always a break to take. I know I took the break.
THE FLIGHT OF THE PHOENIX 1965
Director: Robert Aldrich
w/Jimmy Stewart, Richard Attenborough, Peter Finch, Hardy Kruger, Dan Duryea (Cornell), Ernest Borgnine, Ian Bannen, Christian Marquand, George Kennedy, Ronald Fraser
A plane crash in the Sahara leaves survivors stranded. Stewart is captain, Attenborough the navigator. No clichés in this adventure film. The tension mounts. Stewart, always a good actor, really knew about the principles of aircraft. As you may know, he flew bombers over Germany in WWll.
If you liked this film, try: The High and the Mighty, Fate is the Hunter
ACE IN THE HOLE 1951
Director: Billy Wilder
w/Kirk Douglas, Jan Sterling, Ray Teal, Gene Evans
Wilder at his most cynical and observant in this film noir. A down on his luck hotshot NYC newspaper reporter fired from the big leagues winds up on a small paper in the West. He happens on a man trapped in a mine. He sees his ticket back. The rest is rotten 'journalism'. . No one played a heel in many Hollywood movies better than Kirk Douglas. Wilder was far-sighted. Newspapers were the big platform at the time. Today it's called media. This movie resonates today. And…the title above this film is one of the BEST titles ever, maybe the best... You decide.
If you liked this film, try Network, Five Star Final, His Girl Friday
SITTING PRETTY 1948
Director: Walter Lang
w/Clifton Webb, Maureen O'Hara, Robert Young, Richard Haydn
When the housekeeper quits in disgust the suburban King family needs a babysitter ASAP for their three small boys. Mrs. King advertises. The answer comes and in walks a self-described 'genius'. Much entertainment follows. When it first opened my mentor saw this in a NYC theatre where the audience laughed, cheered and clapped at a memorable scene that's now often found on all segment reels.
You'll likely spot it.
If you liked this film, try Junior Miss
BALL OF FIRE 1941
Director: Howard Hawks (Cornell)
Screenplay: Billy Wilder & Charles Brackett
w/Gary Cooper, Barbara Stanwyck, Oscar Homolka, Dana Andrews, Dan Duryea (Cornell), S.Z.Sakall,
Richard Haydn, Henry Travers, Tully Marshall, and Gene Krupa on drums
Wilder and Brackett's delicious twist on Snow White and the Seven Dwarfs. Burlesque dancer Stanwyck
meets up with seven sheltered professors who are working on their new encyclopedia. She's a gangster's moll. In most movies Duryea often plays oily, sleazy and dangerous villains but here he's one of the funny bad guys. Stanwyck was one of Hawks' favorite actors to work with. I can understand that for her versatility.
If you like Stanwyck, try Double Indemnity, Remember the Night, The Lady Eve, Baby Face, Stella Dallas (to the end), The Bitter Tea of General Yen, Titanic (1953), Annie Oakley, The Thorn Birds
SEVEN DAYS IN MAY 1964
Director: John Frankenheimer
Screenplay: Rod Serling
w/Burt Lancaster, Kirk Douglas, Fredric March, Ava Gardner, Edmond O'Brien
A military plot is afoot to overthrow the government.
Intelligent suspense Serling-style.
SEARCHING FOR BOBBY FISCHER 1993
Director: Steven Zaillian
w/Joe Mantegna, Max Pomeranc, Joan Allen, Laurence Fishburne, Ben Kingsley
Not to be missed. A wonderful and touching story. How do you raise a child who's a genius at chess? How do competition and childhood compete– how does a parent not lose sight of one while pursuing the other? What's the effect on a child? What's important? Why? This is based on a true story.
Excuse the repetition: not to be missed.
THE MAN WHO SHOT LIBERTY VALANCE 1962
Director: John Ford
If poetry is the essence of something John Ford is considered, by many, to be a poetic filmmaker. Andrew Sarris once described him thus: "Ford is our great poet of loss"
The Man Who Shot Liberty Valance is the work of an older John Ford.
The film almost feels like a ballad. It's ambiguous. With the coming of civilization to the West some of the frontier's virtues have been lost and at what price? What is the gain? As the West is changing in this story the actions of the past and the ideas of the future both coexist. Seen from this mixed point of view the 'myth' of the old West isn't so simple. There is an underlying mood of regret throughout. What is truth? And again… at what price? The realistic and romantic come together in this movie. We live in history and history involves lessons that must be faced and learned. I'm not recounting any plot points here. This movie must be experienced by the individual and think what it's really about. It's well worth it.
WITNESS FOR THE PROSECUTION 1957
Director: Billy Wilder
Story & Stage Play by Agatha Christie
Christie called this film the best adaptation of her work ever done onscreen.
It's a suspenseful courtroom drama. It's definitely very Billy Wilder but…it sort of feels a bit like Hitchcock too! Wonderful cast: Tyrone Power, Charles Laughton, Marlene Dietrich, Elsa Lanchester, Una O'Connor. One of those movies many can watch again and again.
BODY AND SOUL – 1947
Director: Robert Rossen
Screenplay: Abraham Polonsky
Cinematography: James Wong Howe
w/John Garfield, Lilli Palmer, Anne Revere, Canada Lee, William Conrad, Hazel Brooks
Garfield works his way up to become a famous champion boxer by the devious means that are required. Among the best of the boxing films and well before many of them. Terrific photography by James Wong Howe, considered the greatest lighting cameraman in Hollywood; you can see his influence in other films. Before Clift, Brando, DeNiro et al…there was John Garfield.
If you liked this film, try Force of Evil
BEST IN SHOW 2000
Director: Christopher Guest
Mockumentary about quirky folks who enter their dogs in prestigious dog shows. The owners and trainers are way more competitive than the pooches that seem to take everything in stride. A very funny movie with a great cast of characters including Cornell alumna Jane Lynch, whose subtle takes are really hilarious and create the whole character each time she speaks or reacts sitting silently.
THE HOSPITAL 1971
Director: Arthur Hiller
Screenplay: Paddy Chayefsky
Chayefsky's mocking and cynical view of a big city hospital at that time. George C. Scott is a bitter and disheartened doctor in a marvelous performance. Does he ever give any other kind of performance? No!
He contends with hospital bureaucracy, a crazy young woman, her patient father who has other plans than to lie quietly in his hospital bed and assorted mysteries as to why staff appears to be dropping dead for no clear reason. In addition, the neighborhood protesters are protesting loudly. There's some dramatic lunacy going on while Chayefsky always delivers a sad serious message under all of it. –
If you liked this film, try Anatomy of a Murder, The Hustler, Dr. Strangelove or How I Stopped Worrying and Learned to Love the Bomb, The Flim-Flam Man, Patton
AND…IF YOU CAN FIND THIS ONE – FIND IT!
HARVARD BEATS YALE 29-29
Produced & Directed by Kevin Rafferty (2008)
The above title is NOT a typo. It's a documentary about 'the game' as it's known at Harvard…that took place at Harvard on November 23, 1968. As one blurb put it "preposterously entertaining'. As I and friends who saw this film said you will NOT be able to see how the title can happen until it actually does and why it's true. I'm not kidding. This film is funny, thrilling and suspenseful. 10 stars! Viv - VR_bus5@roadrunner.com
Other random titles worth checking out:
State and Main, House of Games, The Winslow Boy(1999), Wag the Dog – all David Mamet
Room at the Top - 1959 British angry young man; Laurence Harvey & Simone Signoret are unforgettable
Anything w/Fred Astaire and Ginger Rogers; they're all good. IMHO Swing Time is the best
Hail the Conquering Hero – Preston Sturges – in a league of its own among all his great films
The Best Years of Our Lives -1946 – William Wyler Robert Sherwood
Trouble in Paradise, The Shop Around the Corner – Ernst Lubitsch
Two for kids – National Velvet w/Elizabeth Taylor & The Secret Garden w/Margaret O'Brien
And so many others I don't have room to list them.
And… if I may, let's be grateful to all the folks out there who are working under all kinds of extraordinary conditions.