West Coast, What's Up?
The West Coast Alumni Affairs & Development team introduces West Coast, What's Up? Through this digest, we will share programs designed to inform and engage our Cornell community of alumni, friends, and parents—from Seattle to San Diego.
We will spotlight amazing alumni and feature Cornell research. In this first installment, we showcase great events planned for fall. Learn more about any of our programs, all free, below. Watch for more; the digest will be regularly shared. Start registering today!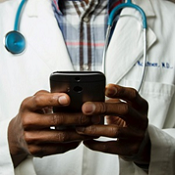 CSV presents: Telehealth Takes Off
09/23/20, 4:00 – 5:00 p.m. PDT
The Covid-19 pandemic has accelerated the adoption of telehealth tools. The panel will discuss many of the issues facing widespread acceptance of this form of healthcare.