West Coast, What's Up?
The West Coast Alumni Affairs & Development team introduces West Coast, What's Up? Through this digest, we will share programs designed to inform and engage our Cornell community of alumni, friends, and parents—from Seattle to San Diego.
We will spotlight amazing alumni and feature Cornell research. In this first installment, we showcase great events planned for fall. Learn more about any of our programs, all free, below. Watch for more; the digest will be regularly shared. Start registering today!
Shop Talk Series: Anamitra Banerji, MBA '04
Managing Partner, Afore Capital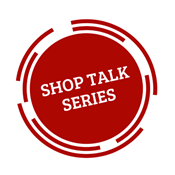 10/28/20, 12:00 – 12:45 p.m. PDT
Hear from venture capitalist Anamitra Banerji in this small, interactive group setting. This roundtable has limited seats available so you'll want to register early.