The 2020 Election—The Lead-Up, The Controversies & The Aftermath
Co-sponsored by Horvitz & Levy LLP. Qualifies for 1.0 MCLE.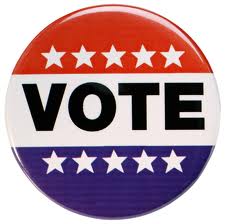 The 2020 election will continue this year of historic events and shape the future of our country. Our next President, the control of Congress and the future of the United States Supreme Court will each be determined. How to address the Covid-19 pandemic, racial injustice and the economic downturn are among the challenges facing our next group of leaders in Washington D.C. and around the country.
Please join us for a discussion of these and other issues that will shape the lead-up to the election, controversies that may arise during the election and challenges we will face in the aftermath, led by our distinguished speakers and fellow Cornell alumni. See below for more details.
Date: Wednesday, Oct. 28, 2020
Time: 5 pm PDT
Location: Your home, your couch, your laptop, your phone (via Zoom)
Cost: Free for CCLA members (need not be a Cornell alum to join CCLA); $10 for non-members
More Info: Brett Oberst - bhoberst@gmail.com
More About the Speakers:
Jill Dash is the Vice President of Strategic Engagement for the American Constitution Society in Washington D.C. She oversees ACS's work on issues surrounding the judiciary and the rule of law. She also manages ACS's Path to the Bench Initiative, as well as the ACS nationwide professional pipeline from law students to senior attorneys. Jill received her J.D. from Duke University School of Law and her B.A. in American Studies magna cum laude with distinction from Cornell University.
Rebecca C. Hershey, JD (she/her) is Director of Diversity, Equity & Inclusion at Human Rights Campaign, the nation's largest LGBTQ advocacy organization, where she develops and drives implementation of internal and external diversity, equity and inclusion strategies. A licensed attorney with a focus on civil rights, Rebecca has cultivated a career in community-focused nonprofits: she has worked as a juvenile defender, an advocate and attorney combatting racial profiling, and in coalition with community-based organizations to expand access to opportunity for marginalized people. Rebecca graduated from Cornell in 2002 and the University of Maine School of Law in 2007.
Jeremy Rosen graduated magna cum laude from Cornell University in 1993 with a degree in history and government and from Duke University School of Law in 1997 with a J.D. and L.L.M. in international and comparative law. Jeremy is a partner at Horvitz & Levy LLP in Los Angeles, where he represents clients in the Ninth Circuit Court of Appeals, the California Supreme Court and the California Court of Appeal.
Dr. Robert Speel is an associate professor of political science at Penn State Erie, the Behrend College. He earned his Ph.D. in Government from Cornell University in 1994, where he learned from Ted Lowi, Martin Shefter, Milton Esman, Ben Ginsberg, Sheila Jasanoff, Sidney Tarrow and Ali Hadi, among others. Dr. Speel received his B.A. in political science and sociology from The University of Pennsylvania and is the author of Changing Patterns of Voting in the Northern United States, from Penn State University Press.
Ashley Wilson is the Director of State and Local campaigns at NGP VAN. In this role, she assists Democratic organizations such as the Democratic Legislative Campaign Committee, EMILY's LIST, Democratic Municipal Officials and political campaigns with the digital tools needed to organize, fundraise and get out the vote. Ashley has spent several years working on political and issue campaigns on the national to state and local level. She started her political campaign experience working with the Obama for American campaign in 2008 and prior to work at NGP VAN was a field organizer on the Hillary for America campaign. Ashley earned her B.A. in Political Science and History from Syracuse University's Maxwell School and M.P.A from Cornell University's - Cornell Institute of Public Affairs.