NO-DINNER DINNERS
2020 is finally over!!! Yay!
Unfortunately, the Scholarship Fundraiser dinners never happened in 2020 due to COVID-19. The pandemic numbers seem to be improving and the vaccine rollout appears to be humming along, but sadly, we are still not able to do in-person scholarship events, which means that "The No-Dinner Dinner" makes more sense than ever before. Our goal is to get as many donations as possible for our Scholarship Endowment Fund and show our resolve to provide financial resources for deserving students.
This year "The No-Dinner Dinners" will be two great virtual events. A wonderful "Magic Show" on Friday, March 26, at 7 pm (Donate and sign up below) and a fun "Trivia Event" on Wednesday, April 14, at 7 pm. (Donate and sign up to enjoy these amazing events. We ask that you support the CCLA Scholarship Endowment with a donation in any amount. No donation is too small (or too big), and the full amount of your donation is 100% tax deductible for those who opt to take charitable deductions on their tax returns.
Note that everyone who donates up to $100 gets to pick one of the events. Donors with more than $100 contribution get to attend both of the events! We will check in with you to see what your choices are and provide you with links.
VIRTUAL MAGIC SHOW:
(Available to Scholarship Fund Donors Only)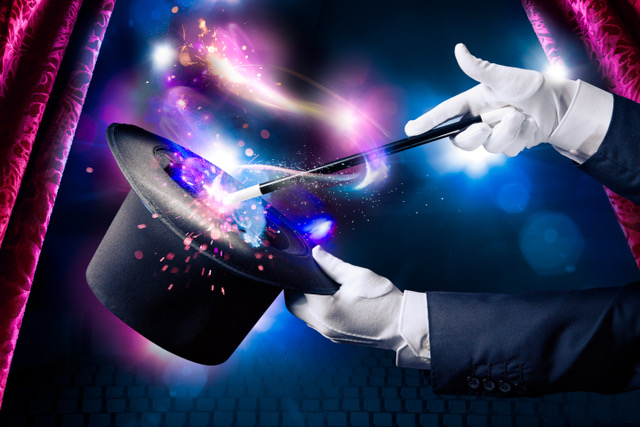 Friday, March 26 @ 7 pm
This year we are hosting a No-Dinner Dinner with an amazing event featuring the very talented magician Nathan Gibson from the Magic Castle. This event promises not to disappoint! This is a clean show - all ages welcome.
About the talent!
Nathan Gibson, MAGICIAN - Winner of over 20 first place awards from the magic fraternity, Nathan is known as the "Entertainer for Entertainers," and his clients include Johnny Depp, Rod Stewart, Steve Martin, Craig Ferguson, Jay Leno, Paris Hilton and Justin Timberlake. He has been featured on most major TV networks. In 2006, Nathan received from the Magic Castle the Achievement Award, one of the highest honors bestowed by the famous Hollywood club. Check Upcoming Events on our Home Page for more info on the Virtual Trivia Event April 14.