"COVID Questions Answered: Youth"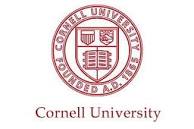 Cornell NorCal is excited to be hosting a fantastic event this month.
Deb Levine (CHE '85), a Cornell NorCal member, is a top researcher on youth and technology. She will be presenting on the mental health effects of the pandemic on youth with Dr. Jeffrey Klausner (A&S '86 & Weill '91), her longtime mentor and research partner.
-----------------------------
-----------------------------
Tuesday, March 16, 2021
6pm-7pm
We are thrilled to be hosting world experts in this highly-demanded space... and Cornellians at that!
MORE INFO:
Much has been made of the mental health effects of the pandemic on our nation's young people, while at the same time, college-aged young adults are being blamed for its spread. Come ask your questions about COVID-19, testing, vaccination, and predictions for post-COVID life of two Cornell California alum and long-time public health collaborators.

Speakers:
Dr. Jeffrey Klausner, MD, MPH (A&S '86, Cornell Weill '91) is a professor of Preventive Medicine at the University of Southern California. He recently left his position in the Division of Infectious Diseases and the Program in Global Health at the David Geffen School of Medicine at UCLA. He has written about COVID spread and disease prevention most recently in the Washington Post, Cal Matters, and the Daily Beast.

Deb Levine, MA, (CHE, '85) is a consultant in health-technology with a focus on sensitive issues such as mental health and reproductive health and wellness for vulnerable populations. She is the Founder of YTH, youth+tech+health, and SURGE, a peri-menopause wearable product. Her current work during COVID focuses on telemental health for youth and young adults on Medi-Cal for the California Children's Trust.