West Coast Premier of ... Echoes of the empire - beyond genghis khan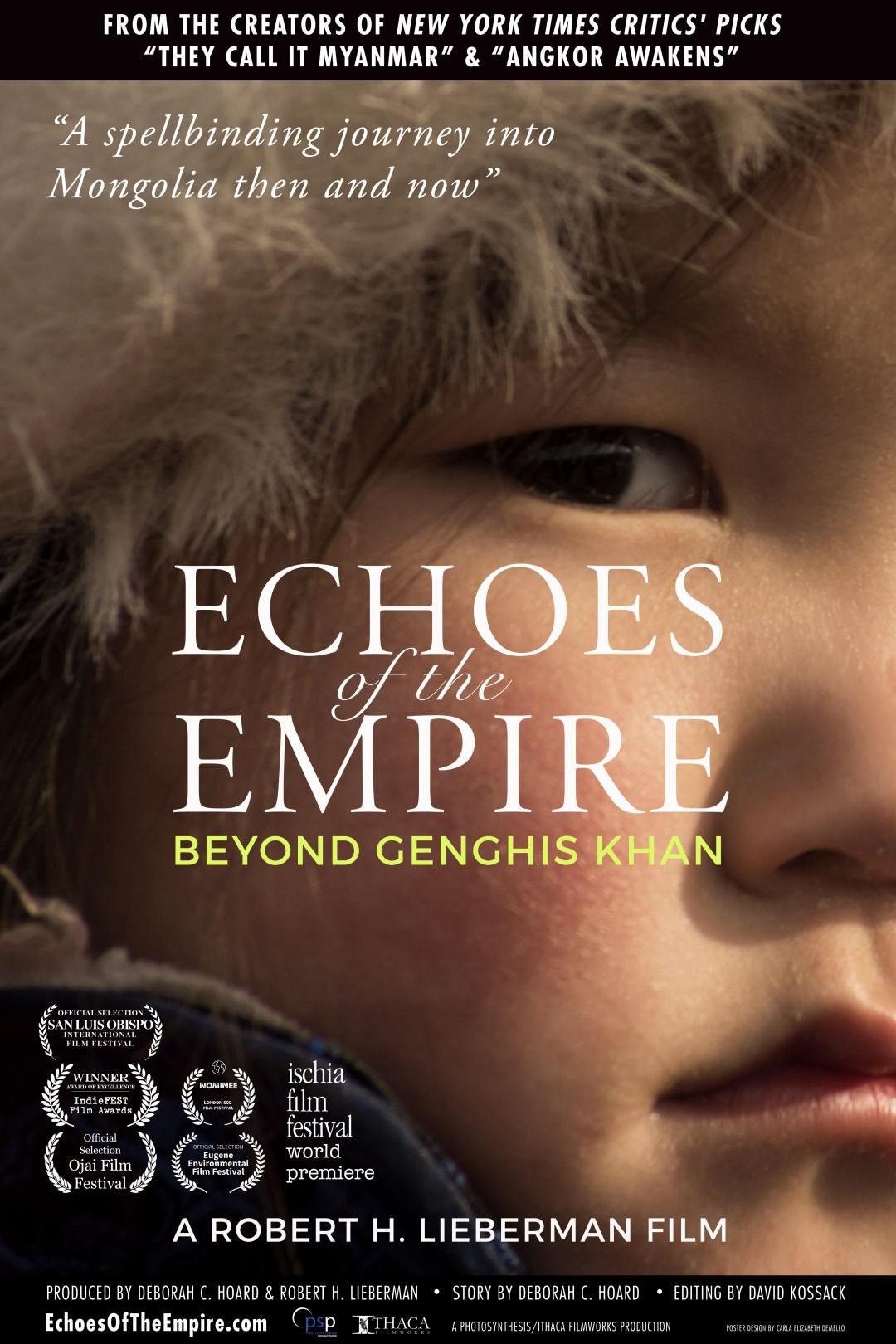 DATE: Saturday June 11 or Sunday June 12th
TIME: 4pm
Join Physics Faculty member and film director Robert H. Lieberman '62 at Laemle's Monica Theater for the screening. In this visually sumptuous film New York Times best-selling author Jack Weatherford leads us through the remarkable evolution of Genghis Khan's Mongol Empire. The film provides a rare look into Mongolia— it's past and present.

This film comes from the critically acclaimed team of "Angkor Awakens" and "They Call It Myanmar." More than 17 Cornellians assisted in the creation of the film with interviews, historical research, music, and post-production.
"Spectacular Cinematography… a fascinating incursion onto Mongolian history, culture and politics." —RKS Film
---
Far more than a visually magnificent film capturing Mongolia's remarkable natural beauty, Echoes of Empire reveals a people proud of their traditions, their independence, and the freedoms they cherish. As the United States and Mongolia grow ever closer, this film highlights much of what brings our countries together. — Michael Klecheski, United States Ambassador to Mongolia
---
Screening Sponsored by The Mongolia Society and Cornell University's Podell Endowment.
Please click below for tickets where are now on sale: