International Spirit of Zinck's Night: Los Angeles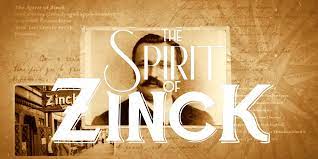 Come raise a glass in honor of one of the oldest traditions at Cornell, International Spirit of Zinck's Night. Always celebrated on the third Thursday of October, Zinck's Night is a night for Cornellians to gather around the world and toast in the name of one of the oldest bars in town, Theodore Zinck's. This year CCLA will be taking over the Beer Garden at The Stalking Horse Brewery on the Westside. There will be a spread of hosted appetizers, each attendee will receive a drink ticket so you can try some of their delicious craft beers. Bring your friends as CCLA gets back into the swing of in-person things!
Date: Thursday October 20, 2022
Time: 6-9 p.m.
Cost:
Free for Young Alumni & New Graduate CCLA Members (2018-2022) + 1 guest complimentary
$10 per person CCLA Members ($20 for CCLA Member + 1 guest)
$15 per person for non-members or additional guests
$15 per person, for everyone
Contact:
"We'll all have drinks at Theodore Zinck's, when I get back next fall!" goes "Give My Regards to Davy," the timeless Cornell fighting song. But just who exactly is Theodore Zinck?
Click here to learn more
!