Reflections on Cornell Day Hall Takeover, 30 Years Later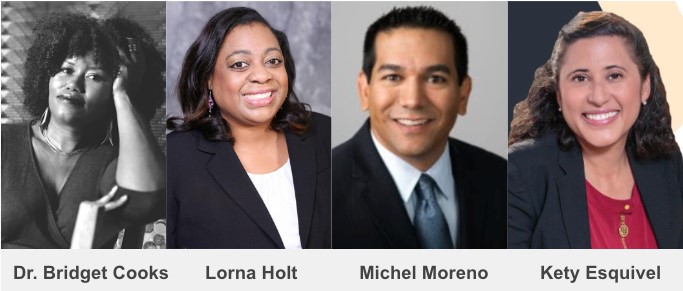 Date: Wednesday, September 27, 2023
Time: 5:30 p.m.
Location: LA Plaza de Cultura y Arte (501 N. Main St, LA 90012)

In celebration of Hispanic Heritage Month 2023, Cornell Latino Alumni Association and the Cornell Club of Los Angeles invite you to meet the protagonists of the Day Hall Takeover as they discuss the impact that students and art have had at Cornell, and evoke their direct participation in this important breakthrough, 30 years later! Come learn what happened and how far we've come since 1993!

Protagonists:
Dr. Bridget Cooks, UCI Professor, who helped construct the 1993 exhibit.
Lorna Holt, class of '96, Biological Engineering. Takeover participant.
Michael Moreno, class of '96, Mechanical Engineering. Takeover participant.
Kety Esquivel, CLAA Vice President, class of '97, Industrial & Labor Relations. Takeover participant.

Visit the interactive exhibits at the museum, reconnect with fellow Cornell alumni, and celebrate Hispanic Heritage Month with us.
Te esperamos!

Cost:
Free
Register to attend in person (free museum entrance) https://bit.ly/45GganK
Or Register to join virtually https://bit.ly/3sOy4WP